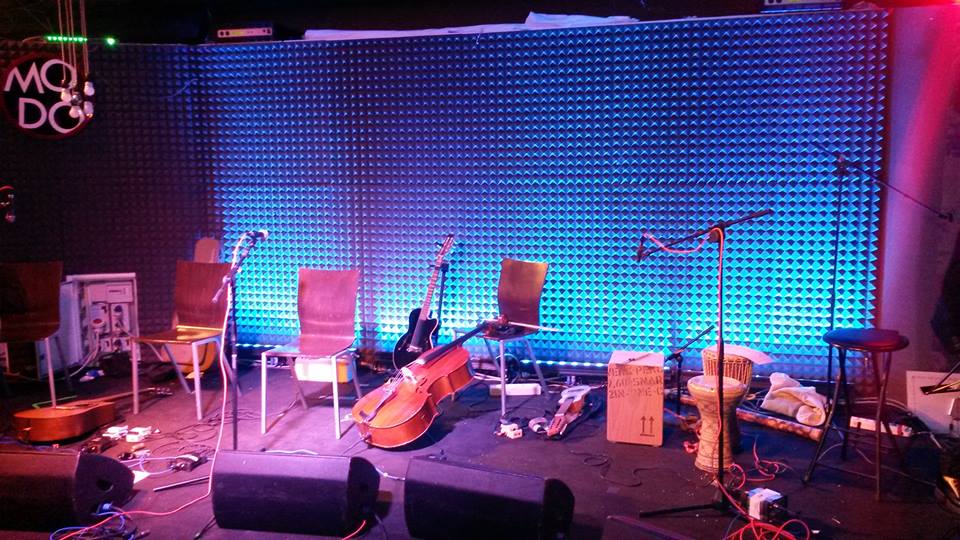 INGRESSO LIBERO
La formazione originaria del sognante CD d'esordio "Happiness is a tree" (Max Maffia, Valerio Valiante alle chitarre, Daniela Lunelli al violoncello ed Alex Taborri alle percussioni) si arricchisce ora delle sonorità del flauto traverso di Annamaria Conte e del basso acustico di Gino Ariano, che contribuiscono a reinterpretare alcuni pezzi dei primi due album aggiungendo nuove suggestioni musicali agli inediti.
Come afferma Giuliano Manzo in Frastuoni del 12.09.2015: "Se la formula non è nuova, musica acustica ambient da camera, il contenuto è lungi dall'essere scontato e le trame musicali delineano un percorso ricco di suggestioni con accenni a voli eterei ed ipnotici". Sia nei nuovi che neivecchi brani, la musicalità di Max Maffia & the Empty Daybox resta minimalista, dolce e cullante, capace di accarezzare i sensi "come il rollio di una barca a vela" (Lucia Lamberti, pittrice). L'andamento dondolante e classicheggiante si accompagna però a ritmiche orientali ed arpeggi arabeggianti così come le sonorità scarne ed essenziali si aprono ad improvvisi movimenti di archi, in un sentiero sonoro di grande dolcezza che conduce ad una esperienza d'ascolto coinvolgente ed emozionante.
"Armonia. Equilibrio. Note fuori dal tempo per coccolare la mia anima", così sintetizza Giulio Tedeschi (Toast Records) il suo viaggio nella musica di Max Maffia & the Empty Daybox.
Martedì 26 Gennaio ore 21.00 @ Modo – Salerno
Ne parla "La Città" di Salerno a questo link