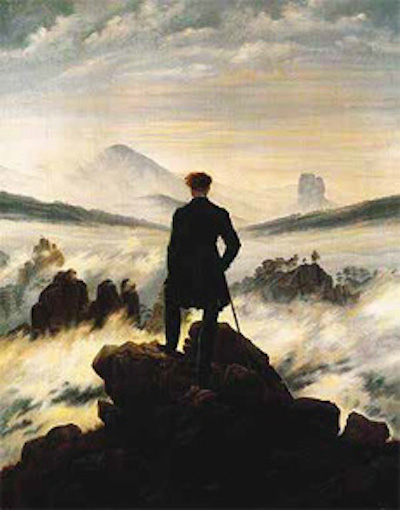 Forse sono le cose più denigrate quelle che nascostamente faremo. La poesia è un fatto intimo, intimo assai. Faremo quello che non si deve assolutamente fare. Candele, poca luce, faremo finta che stiate leggendo una poesia prima di andare a letto, in quel momento così speciale in cui la parola scritta riesce a dar voce all'immaginazione.
Marco dell'Acqua farà dunque quello che l'attore non dovrebbe mai fare, quello che è tecnicamente improbabile e cioè leggere alcune tra le più belle poesie del Romanticismo inglese, francese e tedesco. Ma nel fare questo, proverà a dimostrare quale potenziale poetico sia presente nel lettore stesso e quali siano i trucchi per regalarci nutrienti versi mentre immaginazione e parola fanno all'amore.
La poesia è un fatto intimo, intimo assai. E' il rapporto speciale ed esclusivo che un uomo può intrattenere con le parole più belle "dal" mondo perché a nessuno è preclusa questa ebbrezza, purché non ci siano altri, magari attori, a disturbare la nostra personalissima e quindi "intima lettura".
Il rapporto dell'uomo con la natura, la ricerca di uno stile di vita semplice ed essenziale, il valore positivo dei sentimenti in contrapposizione a tutto ciò che imbriglia e condiziona la spontaneità e la creatività dell'essere umano: sono questi i temi principali dei versi di W. Wordsworth, Lord Byron, J.W. Goethe, Alphonse de Lamartine, J. Von Eichendorff e che fanno da sfondo alla ricerca musicale di Max Maffia and The Empty Daybox, caratterizzata da sonorità di grande equilibrio ed armonia.
W. Wordsworth, L'Arcobaleno e Vagavo solo come una nuvola; Lord Byron, Vi è un piacere nei boschi inesplorati; Emily Dickinson, Vi son cose che volano; J. W. Goethe, Canto notturno del viandante; A. de Lamartine, Il Lago; J. Von Eichendorff, Notte di luna; William Shakespeare, Sonetto XVIII.
Max Maffia and The Empty Daybox : A New Dawn, Dancing on a Grey Day, In volo, Rain dall'album Happiness is a Tree e Cat on the Tablet, Have a Good Night, Flowing dall'album in preparazione A Better Place.